Home Buyers Beware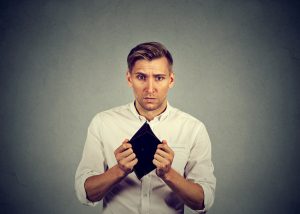 Buying a home could cost you your savings if you aren't careful.
Portland home buyer Aaron Cole was about to close in on a home purchase in Oregon when he received an email instructing him to wire the $123,000 required to close to someone he thought was the WFG National Title Insurance Company (WFG), a Portland-based national title insurance, settlement, valuation and technology services company. It turned out to be a scam — the money he wired did not go to WFG, but an unknown bank account based in Florida. He lost the money.
"One mistake could cost you your life savings," said Al Sargent, senior director of product marketing at secure login company OneLogin who is familiar with the process. "And there is little-to-no recourse to be taken. Hackers are attracted to it because it's a lot of money protected by very little security — this is like banks shipping money around in a convertible instead of an armored vehicle."
Online criminals impersonate real estate agents, title companies, and lenders online and trick buyers into sending money into offshore accounts. To pull it off, scammers hack into real estate agents' emails and then quietly monitor communications, waiting until they are about to close on a deal. The scammer then sends buyers money wiring instructions under the identity of the agent, and routes the payment to offshore accounts. These scams continue as home builder confidence hit an 8-month high this December, and home sales were expected to see a rise.
"Unsecure email and mobile devices are particularly at risk, and consumers are vulnerable at emotional times with tight deadlines, such as home closings," Bruce Phillips, head of WFG's Information Security team said.
Real estate agents have been reporting ongoing hacks of these kinds. There are more than 80,000 real estate firms in the U.S. and 2 million real estate agents. Implementing cohesive security policies is difficult in such a fragmented real estate industry, Sargent said, making real estate scams low-hanging fruit for hackers.
The high rewards for these scams make them even more appealing. If the median home sales price is currently $225,000, for example, a 30% down payment would be $67,500. Laws regarding liability for lost funds vary by state, but the Federal Trade Commission has been warning consumers about the issue and is working on national regulation.
The NAR advises real estate agents to never conduct business over public Wi-Fi and be careful about what links they click on. NAR has also been encouraging the use of more secure technology like DocuSign and ZipLogix and other platforms for sharing and signing documents. "People are just so used to email as a form of communication and document sharing, and really it's not an ideal or secure form,"
Above all, the most important component is communication — when in doubt, pick up the phone and call your real estate agent. Make sure to use the phone number on their business card as opposed to an email signature, in case the scammer has changed that as well.
As NAR and other agencies continue to spread the word about these scams, Experts expects their frequency will go down in the coming years. But until then, home buyers should be on the alert. Until the technology is able to be perfected and secured, everyone needs to stay aware of the problem and educate each other. We are dealing with international crime syndicates who are highly organized and highly professional — if we aren't careful, they are going to keep the upper hand.
Kari Paul – MarketWatch